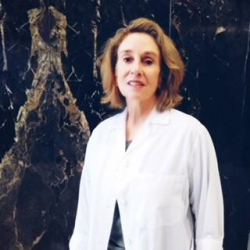 Latest posts by Bonnie L. Baehr, Au.D.
(see all)
People affected by hearing impairment and are active in the workforce or are reentering the workforce need to be educated about their rights and their ability to sustain a productive work life and an accommodating environment.
The statistics on the detrimental impact of hearing loss are staggering. Untreated hearing loss can cause loss of to $30,000 in income annually and accumulates to a loss of $26 billion in unpaid federal taxes that could benefit the US economy.  Studies from the World Health Organization have found that loss of productivity worldwide, due to unemployment among people with hearing loss, is estimated to cost $750 -790 billion annually. In the US, a yearly income loss of $176 billion due to underemployment for the hearing impaired due to lack of treatment, education, and options.
Your rights with hearing loss
You have rights as determined by the ADA (American Disabilities Act) for a work environment that provides accommodations for your hearing disabilities. Your employer and yourself will gain from creating and implementing changes in the workspace to better your hearing experience for the benefit of all. The following are some guidelines for creating and managing a productive work life:
Assertion
Don't forget that you are bringing your unique set of experiences, skills, and strengths to your workplace. Ask your colleagues to get your attention first and to face you when speaking. Let them know that you will ask them to repeat and rephrase what they say from time to time. When speaking to co-workers, request confirmation of details and logistics in a written format.
Preparation
Be ready to remind your coworkers of your "invisible condition" many times over. Let them know that you are unable to hear public service announcements or fire alarms and to make alternative preparations to alert you. Request for meeting agendas plus a list of those attending beforehand and let the head of the meeting know to direct people to speak in turn. Keep a file tracking written memos, a summary of discussions and emails to send to your boss for confirmation.
Keep a supply of batteries for your hearing devices at the workplace.
Accommodation
In meetings, arrive early and sit in a central location so that you have eye contact with as many people as possible. If people begin to speak all at once try and remind the meeting leader to direct them to speak in turn. When using assistive devices make sure the microphones are directed towards the speaker. Assistive listening devices (ALD) might be necessary to install for the purpose of signaling possible fire alarms, doorbells and telephones.
Technology
Hearing Aid Compatible (HAC) landline telephones or mobile phones should be provided by your employer if you need them. They are entitled to you by law. Depending on your needs, find out which ALDs and or Assistive Listening System (ALS) are appropriate and provide price estimates to your employer.
Research PSAPs (personal sound amplification products) to enhance your hearing at work. Audio frequency induction loop (AFIL) reduces noise distortion for those that use a hearing device and is an assistive listening system installed in facilities to enhance your hearing experience. It is also known as a hearing loop, sometimes referred to as an induction loop or T-Loop.
It is always a good idea to do your research and offer viable options to your employers along with pertinent information regarding the tax incentives available to balance out the accommodations you require.
Acknowledge and disclose your hearing loss
As discomforting as it may be, it will not benefit you or your coworkers if you hide your hearing affliction. It will benefit everyone if you do disclose your condition. The effectiveness of disclosure creates a better communicative environment for all parties involved. There are several ways, based on a survey by researchers at Massachusetts Eye and Ear that people choose to do this:
1. Disclosing the disability.
Open about the hearing affliction and are open to discussion and description in detail about the condition.
Example: I was involved in a motorbike accident 5 years ago and now I'm deaf in my left ear.
2. Not mentioning the disability.
Non-disclosure about the disability and would likely ask people to speak louder and or repeat what they have said.
Example: Please speak up.
3.Full disclosure plus strategy.
Disability is disclosed and a technique offered to better communication.
Example: Please face me and speak louder. The music in the background is making it difficult to hear you properly.
Hearing loss is affecting a growing population and is no longer to be treated with past stigma
and nor a communication barrier that is untenable.  Know your rights and options to be able to continue to be an asset to your job in an environment that provides for your needs.
Beverly Hills Hearing Center
Are you struggling with a hearing loss? Do you have difficulty following conversation and meetings in the workplace? Treating hearing loss brings significant benefits to your performance in the workplace – and to your overall life and well-being. Contact us at Beverly Hills Hearing Center today to learn more.