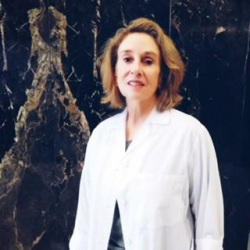 Latest posts by Bonnie L. Baehr, Au.D.
(see all)
The end of the year is here! As the holiday season begins, we already know that this year will have to be different. While we can't gather in person with our friends and loved ones, we can still create a memorable season by virtually connecting with one another. While sharing a meal across a screen isn't the same, this year calls for our resourcefulness and adaptation as we find new ways to bring cheer to one another. 
Luckily, over the past year online gathering has become better and more accessible in leaps and bounds, making virtual connections easier and more creative. When planning for an online celebration, you'll need to think a little differently. Here are some important factors to consider when gathering with friends and family online for the holidays.
Set a Date
Family members may not be arriving at your physical house this year, but just like in-person events, digital  events should have a coordinated arrival time that everyone agrees to. Make sure that invites take into account different time zones that may be attending your virtual gathering. 
If your celebration involves coordinated events like sharing a meal or opening gifts together, make sure everyone involved has a solid idea about the schedule – it can ensure that you are all able to sit down to eat at the same time, or nobody jumps the gun on a group activity.
It also pays off to have an established end time to your online gathering. If socializing extends the event, so be it, but many people feel best after just a few hours of online interaction to connect without having their attention or focus stray.
Get Creative With Your Events
With the portability of technology, your celebrations can include special events like a tour of your holiday decor or children's puppet show. For variety, incorporate people's passions and talents into your family reunion planning. While there are challenges to group singing on conferencing platforms like Zoom, you can conduct a round of songs where each household can take the stage, karaoke-style. 
You can also enliven your online gatherings with fanciful costumes and backgrounds. Many video chat services allow you to put up your own custom background. Let your creativity feed the festivities!
Adjust Your Traditions
While traditions seem to be timeless, even the oldest customs have had to adapt over time to changes in the world. This year, think about the best way to maintain your family traditions in an online format. If food traditions are key to your gatherings, coordinate a family cooking class where your family's multiple households meet online to prepare the same dish at the same time together. Cooking online parallel to each other is a great preface to staging a digital meal. 
Whatever your family's traditions, make a place to share them online this year. Many modern traditions, like playing board or party games can be easily moved to a networked game format that allows players to join from anywhere in the world.
Make It Accessible
While online gatherings are perceived as a holiday season compromise, for some the move to online gatherings offers better ways to connect with their loved ones. An important consideration is that online gatherings are easier for people with mobility challenges to attend. While the inability to travel during the pandemic is seen as a temporary inconvenience, restricted travel is an everyday reality for those with mobility challenges. The rise of online events offers them a new level of accessibility to social engagement and connection.
The rise of online video gatherings has also brought in great advances for people with hearing loss. Hearing loss can limit the way people comprehend speech, especially in noisy settings like parties and celebrations. These limits on comprehension can, in turn, restrict their participation and enjoyment of an event. Online events have new tools to build accessibility. With "Speaker View" Zoom calls make it easy to identify the person speaking – great for following a conversation and for reading lips. 
Live captioning has also become more common and precise over this past year. Live captioning uses voice recognition to automatically caption speech as it is spoken, making conversations instantly readable. Digital sound also allows participants to focus on speech by using headphones or to stream the conversation directly to hearing aids. To get the most out of your online celebrations this season, make sure they can be enjoyed to their fullest by your whole family. 
Get Your Hearing Tested
Good hearing is an important part of staying connected with your loved ones, every day of the year! If you've noticed changes in your hearing, contact us today to schedule an appointment for a hearing test.